Funny Dog Video Clip Collection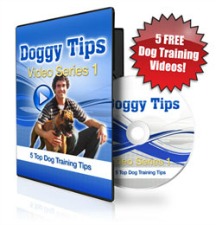 This funny dog video clip collection will definitely make you smile. Dogs are so funny!
Dogs have a natural ability to make us feel happy and they bring out the best in us which makes us feel even better. Most of the time they do this just through their presence. BUT sometimes they make us laugh by doing extra funny things. Admit it, your dog has cracked you up many times.
Sit back and enjoy these funny dog videos.


Do you look like your dog?
This Pug doesn't want to miss anything.
Dog is having a bad dream
This Chihuahua can dance!
Very smart dog doesn't want to get wet in the pool
Dog does deep knee bends
Musical prodigy poodles
Funny dog costume ideas for Halloween
Return from Funny Dog Video Clip to Funny Dog Photos


Return to Home Page