Welcome Coton Lovers: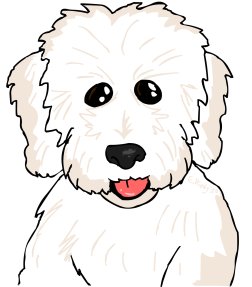 Quickie Common Coton Questions
I appreciate all the questions and feedback I've received over the years. 99.9999% of all the email I receive is positive. But recently I received an upset email from a visitor complaining that I didn't answer her question. Her question had been asked and answered numerous times on the site so I didn't feel it should be published again. I would have loved to email her with links to some of the answers she was looking for, but she didn't leave her email address. So, PLEASE enter your email address after submitting a question so you can be assured to get an answer.
Reminder: You can find answers to common problems on the website by using the search feature, the navigation menus, or by downloading 10 Things Every Coton Parent Should Know.
Other reasons you may not get a response to your questions :
Questions about medical advice will most likely not be published unless you just want support. You need to contact a vet or health care provider when your dog is sick or injured. Our wonderful, helpful community is here to support you, but please don't come here looking for medical help.
Be specific and detailed. Questions like "why doesn't my Coton drink water?" isn't going to get you the right kind of help because we're going to have to play 20 questions first. Is it a puppy or adult, a new problem or existing, any changes in health or behavior, what kind of water, what kind of bowl...?
Asking me to help you find a puppy won't usually get a response because I'm not a breeder. I have a link on the site that will help you find the best options for finding your Coton. You can find that link here.
Incorrect email addresses. I've tried to answer several of questions recently, but the email addresses were invalid. So, if you've sent me a question and have not heard back, you might have had a typo in your email address. Try again!
Human error (mine). Sometimes I just miss your questions. If you have a question that hasn't been answered and you can't find help on the site, try again.
Here are some unpublished questions I've received recently. You can check the links below for answers.
---
---
Celebrations and Shoutouts
Happy Birthday Wishes:

Happy Birthday to all our Coton friends who celebrate birthdays in July.
July
| | | | |
| --- | --- | --- | --- |
| Name | Gender | Home Town | Birth date |
| Suzie | Female | Seattle, Tucson | 7/2/05 |
| Coki | Female | Morristown, NJ | 7/2/11 |
| Triscuit | Female | | July 2 |
| Chloe | Female | Cobourg, Ont, Can | 7/2007 |
| Maxine | Female | Glenview, IL | 7/4/10 |
| Chloe | Female | Canandaigua, NY | 7/8/10 |
| Minnie | Female | National City, CA | 7/10/10 |
| Daisy May | Female | Clarence, NY | 7/11/11 |
| Giuseppe | Male | Lincoln, MA | 7/13 |
| Rosco Cole Train | Male | Clarence, NY | 7/14/11 |
| Pamuk | Female | | 7/17 |
| Kirby | Male | Redding, CA | 7/21/10 |
| Huckleberry | Male | Malvern, PA | 7/21/14 |
| Moose | Male | Folsom, CA | 7/23/11 |
| Abby Lynn | Female | Buckeye, AZ | 7/24/12 |
| Boomer | Male | Quincy, MA | July 2006 |
| Maverick | Male | Roseville, CA | 7/25/11 |
| Dinky | Male | Netherlands | 7/30/13 |
Want your Coton to get special birthday attention? It's easy; just join our Birthday Club.
---
---
---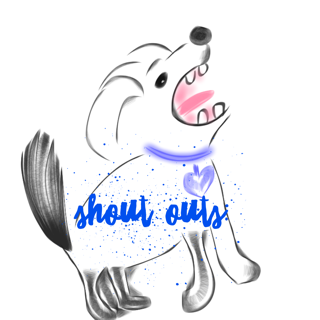 We have some belated birthdays to celebrate:
Obie (mama's boy) turned 6 on April 11 and his brother Abner (sweet rescue boy) turned 3 on Feb 1.


Simon from Ohio turned 4 this year. We don't know when his birthday is, but he was probably practicing his favorite activity - agility training.


Happy belated birthday to siblings Zoe (3/15/15: little miss independent) and Wrigley (5/11/13: Mom's little velcro dog) from Hemet, CA.
---
---
Coton Meetup Reminder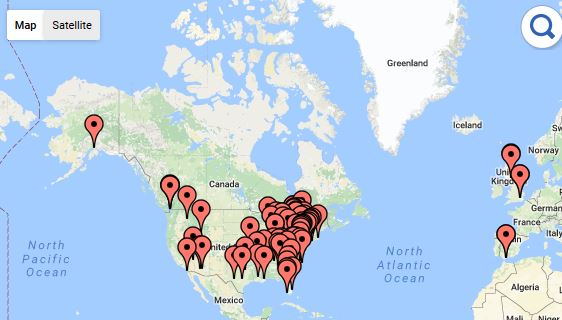 Find other Coton families near you!
Wow, over 200 of you have signed up. Has anyone made any connections? Tell us about it on our Facebook page or on the Coton de Tulear Care web site.
You can find the Meetup Page here. The password is cotondog
Don't be shy - reach and contact someone. You know we all love to talk about our dogs, so others will be glad you took the first step to reach out. You can set up play dates or just discuss your favorite "Coton-friendly" local businesses such as vets, groomers, pet sitters, and stores.
Add your dog to the list here.
NOTE: You only need to sign up once

---
---
Coton Connection
Meet the Cotons
Stop by and meet the new Cotons here. You can brag about your Coton any time.


Coton Videos
Do you have a video you'd like to share? You can submit videos here. Or just take a break and just enjoy videos that others have submitted.


Coton Questions
Do you have a question about your Coton? You can see all the Coton questions submitted here.

Help or Get Help!


Join us on Facebook
Say hello on our Facebook page where you can share more pictures, stories, questions, and comments with each other any time. Need a lift? A quick smile? You have to stop by and browse all the recent Facebook photos - I dare you not to smile!!


Missed a previous Newsletter?
No problem. You can catch up here.



Thanks for sharing!
---

---
Coton Store
Check out our exclusive and fun "Coton inspired products:
Visit the store here for a wide variety of fun and unique t-shirts, mugs, stationary products, aprons, children's clothes, and even dog t-shirts.
---



I love hearing from you! You can contact me any time here.

Disclosure: I sometimes receive commissions on products or services I recommend. I always do my best to recommend products that I've either used myself or that align with coton-de-tulear-care.com's content, purpose and values.

Gale and Luc
---