Welcome Coton Lovers: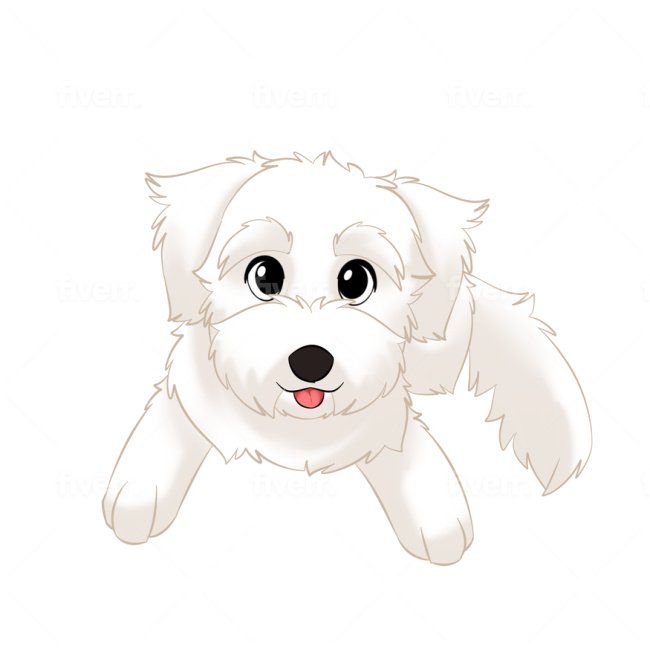 Catching Up with the Coton Community
First of all, I would like to offer my heartfelt apologies for my recent absence from your inbox. Life has been quite eventful, but I'm thrilled to be back with some exciting news to share!
Meet the Cotons is Now in Paperback!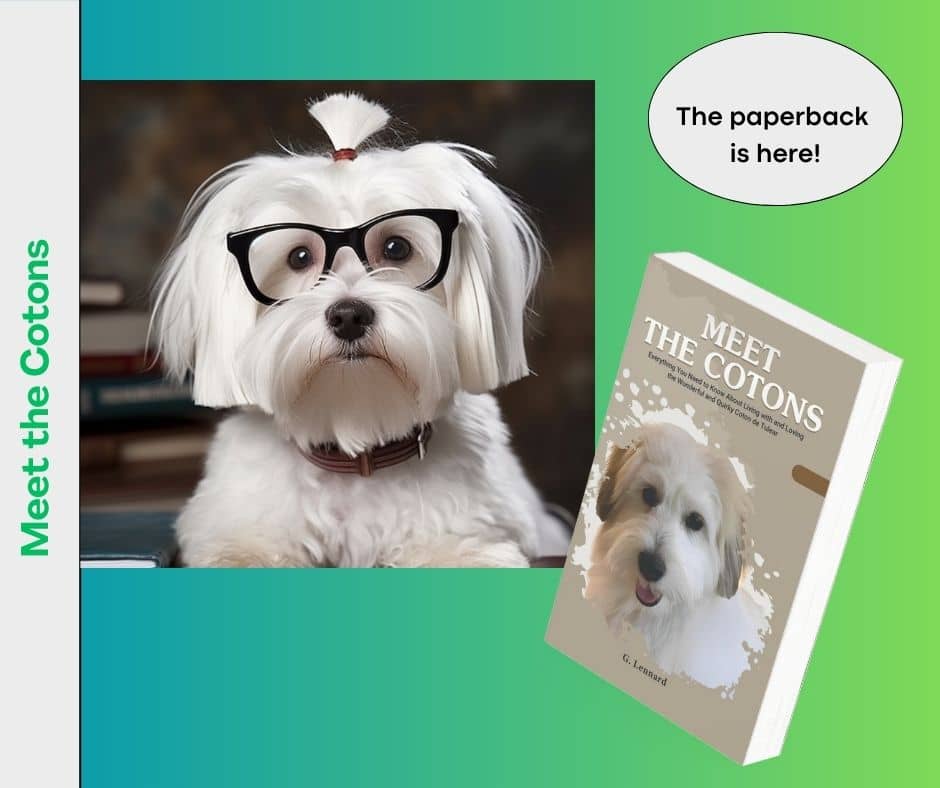 I'm thrilled to announce that the paperback version of "Meet the Cotons" is finally here (with a new cover)! I am such a big e-reader, that I didn't realize how many people still love to have that tactile in-your-hands reading experience. And I must admit, when I received my copy in the mail, it brought up all the feels. There is something about holding a book in your hands! Thanks to all who reached out requesting a paperback version of the book.

I hope you find that it's worth the wait. This labor of love contains all the insightful, fun-filled, and practical information about our beloved Cotons.

As a special thank you for being a loyal newsletter subscriber and your patience in waiting for the paperback, the paperback is currently discounted on Amazon by 20% for a few days (through the end of June).

(And for those who don't like Amazon - well, more patience is required. I'm hoping to eventually sell the book on my website, so I can reduce the price - but that's a little tricky for technical reasons and I cannot promise how long that will take.)

For all who've read and enjoyed the book, it would mean a lot to me if you'd take a moment to share your thoughts and write a review. It only takes a minute or two and it helps the book find its way to others who need it. You can Get the book on Amazon and just go to the bottom of the page where it says Write a Customer Review.
---
New Website Content and Updates
Confession. When I lost Luc, my beloved first Coton, my heart just wasn't in maintaining the website anymore. I even considered selling it at one point. But then something amazing happened – Lucy came into my life and gave me new energy and inspiration. Of course, her health challenges and the adventure of starting a new business kept me quite busy and distracted along the way.

But.....

I am back!! In addition to the book release, I've been hard at work (really!) enhancing the website to provide an even better experience for all Coton lovers out there. I'm excited to bring you fresh content and updates to existing articles. Stay tuned!

On the topic of content, I'm excited to announce that I'll be putting out our newsletter consistently every month from now on! I'm excited to dive back in and keep this amazing Coton community strong.

Our community is what makes it all worthwhile, and I value your input. I'd love to hear your thoughts and ideas on what you'd like to see in future articles and newsletters. Is there a particular topic you're eager to explore? Are there specific challenges you face as a Coton owner that you'd like me to address? Simply hit reply and share your ideas.
---
Connect on Social Media
And last but certainly not least, I've just launched a brand new Instagram page @lucycotondog. I'll be sharing adorable photos, tips, and stories, all centered around our adorable Cotons. And I'll share my new obsession with AI - posting fun, but not so real, Coton images mixed in with the real ones. Here are a few that I had fun with.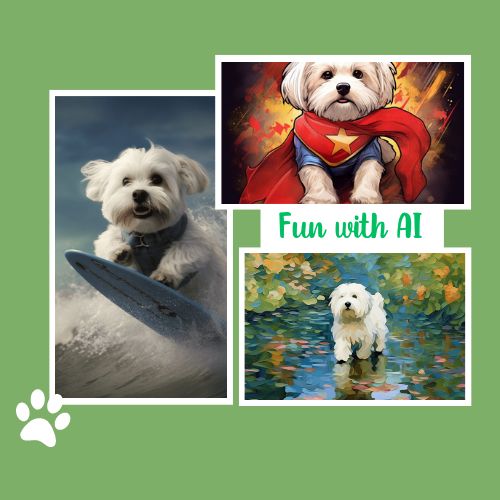 I can't seem to stop playing with AI photos, so I needed a place to share them.

Let me know if you have any ideas for more AI fun with Cotons. Cotons in space? Cotons roller skating? Cotons cooking? Send me your ideas and I'll share them with you.

You can follow Lucy's Instagram page at lucycotondog




---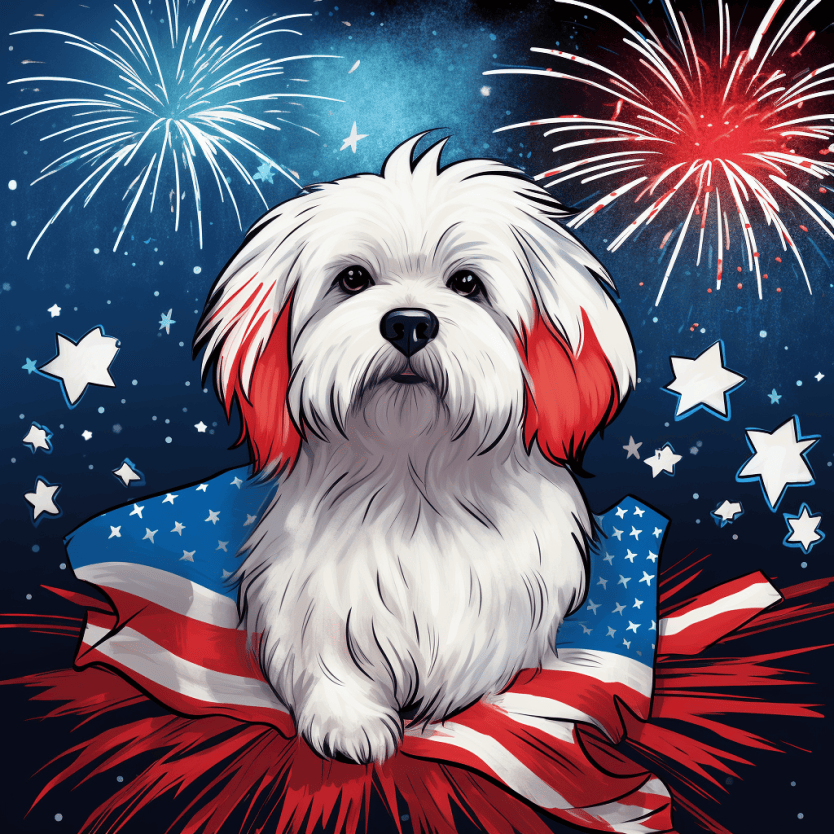 For those of you in the US, I hope you have a happy, fun, and SAFE July 4th celebration!

Thank you for being such wonderful, loyal, and patient members of our Coton community. I'm incredibly grateful for your support and contributions.

Stay tuned for monthly newsletter updates, new website content, and social media fun. Until then, may your days be filled with love, laughter, and endless cuddles from your precious Cotons.

Gale (and Lucy)


---
---
Missed a previous Newsletter?
No problem. You can catch up here.



You can learn more about the book here.
---


I love hearing from you! You can contact me any time here.
---