Welcome Coton Lovers: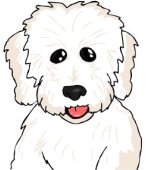 Have you seen the changes to the website?
Some of you have already noticed the new design at coton-de-tulear-care.com.

Why the change?
I retired from my crazy corporate job a few months ago and I'm working at home now. So, I've got more time to spend on the site. I don't have as much free time as I thought I would; the day gets filled up pretty quickly. But the best part about working from home is having Luc sleeping at my feet while I'm in my home office.



The main reason for the new look is to make the site more accessible for mobile visitors. More and more people are finding us on their smart phones or tablets, so I wanted to make sure they can easily navigate through the site. Please let me know if you're having any mobile access issues.


The other reason for the change is that I want to try and declutter the site. After all these years, there's so much information that it can be hard to know where to search first. This will be an ongoing project for me so there will probably be more changes coming.


---
Thank You Gift
As many of you know, the same questions get asked again and again. I thought it would be helpful to compile the answers to our most commonly asked questions and send it to anyone who signs up for the newsletter.


But what about YOU who are already subscribed to the newsletter? I didn't want you to miss out, especially since a lot of you have provided answers to these questions. So, here's a link to the e-book 10 Things Every Coton Parent Should Know. I hope you enjoy reading it and find it useful.


What's Next?
A couple things happened in the past few weeks that made me realize that the website was long overdue for some reorganization. The first was when I got requests for recommendations for the best shampoo for Cotons and the second was for a harness suggestion.


Luc uses special shampoo (Ketohex) due to his allergies, so I searched the site to see what others recommended for favorite shampoo. That sucked up over an hour of my time. There are LOTS of different pages of shampoo recommendations.


At the same time, I was looking for a new harness for Luc and a visitor was also asking for a harness recommendation. This also took a lot of time since the information was spread out all over the site.


So, what's the point to all my rambling? I thought it would be helpful to have a page on the site for all of your problem-solving recommendations. All of your favorite solutions to common problems would be accessed easily in one place.


I've started going through the site to compile your favorite products and resources. I hope to have that ready for you by the time I put out the October newsletter.


Also, if you'd like to help out, you can take a few minutes and tell us about your favorite Coton products and problem-solvers in this survey. You don't have to fill out every question; just the ones that you feel strongly about and would like to share.


And speaking of surveys, I'd love to hear from you about how often you'd like to receive this newsletter. So take a 5 second poll here to let me know.


P.S. - If you'd like to know what kind of harness I chose for Luc, it was the Petsafe Easy Walk Harness. For some reason, I've had problems finding a good harness. Maybe it's not the harness, maybe it's me... I've had trouble finding the right size, one that was easy to put on, didn't cause matting, and made walking easy if Luc decided to pull on the leash if he saw another dog. This harness ticked off all of my requirements. Now if only I could stop all the rain here in Florida, our daily walks would be back on schedule.
---
---
Celebrations:
If you'd like your Coton to receive recognition in next month's newsletter, contact me on my contact page, or at Gale@coton-de-tulear-care.com.


---
Happy Birthday Wishes:



Happy Birthday to all our Coton friends who celebrate birthdays in September:
September
| | | | |
| --- | --- | --- | --- |
| Name | Gender | Home Town | Birth date |
| Daisy | Female | Maryland | 9/1/11 |
| Missy | Female | Powell, OH | 9/5/10 |
| Ella | Female | Oaks, CA | 9/8/14 |
| Jude and Lucy | Female (sisters) | Durham, NC | 9/9/10 |
| Callie | Female | San Francisco, CA | 9/12/10 |
| Luci | Female | | 9/12/09 |
| Jackson | Male | Leeds, ME | 9/10/12 |
| Teddy | Male | Brick, NJ | 9/13/13 |
| Jingle | Female | Nashville, TN | 9/15/10 |
| Mia | Female | Santa Rosa, CA | 9/18/10 |
| Lilly | Female | Rogers, AR | 9/19/07 |
| Beau (Bojangles) | Male | Illinois | 9/20/10 |
| Mati (Mathilda) | Female | Wenatchee, WA | 9/21/10 |
| Rosie | Female | Cornelius, NC | 9/22/10 |
| Imy | Female | Austin, TX | 9/23/06 |
| Oliver Wendell Holmes | Male | Chatsworth, CA | 9/24/10 |
| Izzie | Female | Goodyear, AZ | 9/28/10 |
| Webster | Male | Vancouver, WA | 9/28/11 |
Want your Coton to get special birthday attention? It's easy; just join our Birthday Club.
---
Coton Connection
Meet the Cotons
Stop by and meet the new Cotons here. You can brag about your Coton any time.


Coton Videos
Do you have a video you'd like to share? You can submit videos here. Or just take a break and just enjoy videos that others have submitted.


Coton Questions
Do you have a question about your Coton? You can see all the Coton questions submitted here.

Help or Get Help!


Join us on Facebook
Say hello on our Facebook page where you can share more pictures, stories, questions, and comments with each other any time. Need a lift? A quick smile? You have to stop by and browse all the recent Facebook photos - I dare you not to smile!!


Missed a previous Newsletter?
No problem. You can catch up here.



Thanks for sharing!
---

---
Cool Coton Products
Check out our "Cool Coton" products:
---



I love hearing from you! You can contact me any time here.

Disclosure: I sometimes receive commissions on products or services I recommend. I always do my best to recommend products that I've either used myself or that align with coton-de-tulear-care.com's content, purpose and values.

Gale and Luc
---