Welcome Coton Lovers: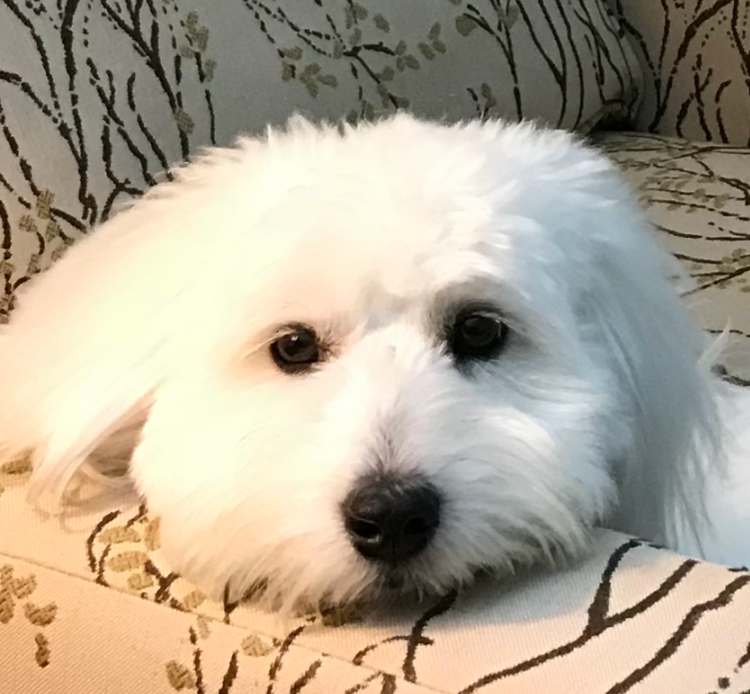 Where have we been?
I've had several people ask why they haven't received newsletters in awhile, (since January!), so I thought I'd pop in your inbox to do a quick update.

Lucy started having seizures in March and it's been a whirlwind of vets, specialists, ultrasounds, MRIs, CAT Scans, blood work, drugs, more drugs, supplements, pet nutritionists…

Sigh.

I have so much compassion for any of you dealing with health issues with your Cotons (or anyone in your life, for that matter). It's a scary and frustrating time filled with uncertainty and worry. Lucy was eventually diagnosed with epilepsy and Hepatic Microvascular Dysplasia (MVD). In Lucy's case, having a diagnosis wasn't particularly helpful since none of the standard medical protocols seemed to work for her. Even the anti-seizure medicines didn't seem to help.

There were times I wondered if I was being selfish for keeping Lucy alive when her quality of life was diminished. She basically ate and slept. Very little energy or play. She couldn't even go outside for walks since excess heat brings on seizures and it's extraordinarily hot here in Florida summers.

BUT…. a miracle happened and I was introduced to someone who has helped thousands of dogs like Lucy turn around their health and live normal lives. I figured I owed it to Lucy to try one more thing - and I'm so thankful I did, because she hasn't had a seizure since August 26.

Now Lucy is acting like a healthy Coton should - happy, energetic, somewhat naughty, quirky, and as lovable as can be. I'm so grateful to watch her little body heal. We've got a ways to go before she's considered "cured", but I'm very optimistic that Lucy will make a full recovery.

Lucy is teaching me so much. I've learned (or in the process of learning) that I need to let go of how I think things should be. I had this idea of how living with a new dog would be - fun, lots of love, play, cuddles, long walks, play dates….. Yeah, it hasn't exactly been like the image I had. Lucy is…. Unique. Her quirky habits and serious health issues makes her different than most other dogs. It wasn't until I gave up my expectations of how I wanted things to be and accepted Lucy exactly how she is, that the stress melted away (mostly). And what a lesson in unconditional love!

I'm going to keep this newsletter short. I just wanted to keep in touch and let you know I'm still here; I just have to shift priorities right now and make Lucy number one. Who am I kidding, she's always number one :)

Sending love to all of your Cotons. And if you're so inclined, prayers for Lucy's continued healing would be so appreciated.

And keep sending those wonderful photos and stories of your Cotons to share with us.

Gale (and Lucy)
---
---
---
Missed a previous Newsletter?
No problem. You can catch up here.


---


I love hearing from you! You can contact me any time here.
---