Welcome Coton Lovers: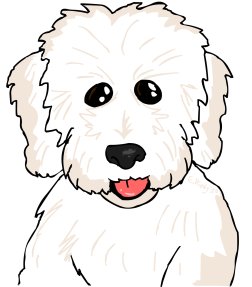 How to stop your Coton from marking
I'm sorry the newsletter is a little late this month. I've been traveling and I'm just now catching up. I am so happy that I found someone to stay at my house while I'm gone to take care of Luc and my cat, Lila. It gives me such peace of mind to know that my pets are home where they're comfortable and that someone I know and trust is looking out for them. But I still miss them like crazy no matter how long I'm gone.
Dog marking has come up pretty regularly over the years. Since I received a couple of questions recently about this, I decided to create a new page on the website on this topic. If you're wondering if it only happens with male dogs, is it normal for puppies to mark, or how to get your Coton to stop marking, you can find out here.
---
---
Happy Birthday Wishes:

Happy Birthday to all our Coton friends who celebrate birthdays in April.
April
| | | | |
| --- | --- | --- | --- |
| Name | Gender | Home Town | Birth date |
| Phoenix | Male | Canada | 4/1/10 |
| Jade | Female | Boston, MA | 4/1/11 |
| Trixie | Female | Swoyersville, PA | 4/6/10 |
| Tassie | Female | Las Vegas, NV | 4/7/07 |
| Bill | Male | | 4/8/11 |
| Bella | Female | Plainwell, MI | 4/10/10 |
| Chi Chi | Female | Plainwell, MI | 4/10/10 |
| Basil | Male | Darien, CT | 4/11/11 |
| Cher | Female | Depew, NY | 4/12/06 |
| Cali-Kat | Female | La Quinta, CA & Canada | 4/13/09 |
| Bella luna | Female | Vallejo, CA | 4/14/13 |
| Nevis | Male | London | 4/14 |
| Sterling | Male | Ellington, CT | 4/19/11 |
| Logan | Male | St. Louis, MO | 4/20/07 |
| Daisy | Female | Seaside Park, NJ | 4/21/14 |
| Emmie | Female | Milford, MI | 4/24/09 |
| Mimmie | Female | Mount Hope, Ontario, Canada | 4/24 |
| Jolly Roger | Male | Smithfield, KY | 4/25/11 |
| Lily | Female | Jacksonville, FL | 4/26 |
| Cinderella (Cindy) | Female | Anchorage, AK | 4/27/10 |
Want your Coton to get special birthday attention? It's easy; just join our Birthday Club.
---
Coton Meetup Reminder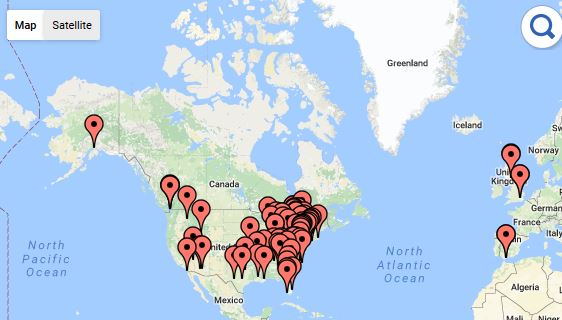 Find other Coton families near you!
Wow, over 175 of you have signed up. Has anyone made any connections? Tell us about it on our Facebook page or on the Coton de Tulear Care web site.
You can find the Meetup Page here. The password is cotondog
Don't be shy - reach and contact someone. You know we all love to talk about our dogs, so others will be glad you took the first step to reach out. You can set up play dates or just discuss your favorite "Coton-friendly" local businesses such as vets, groomers, pet sitters, and stores.
Add your dog to the list here.
NOTE: You only need to sign up once

---
---
Coton Connection
Meet the Cotons
Stop by and meet the new Cotons here. You can brag about your Coton any time.


Coton Videos
Do you have a video you'd like to share? You can submit videos here. Or just take a break and just enjoy videos that others have submitted.


Coton Questions
Do you have a question about your Coton? You can see all the Coton questions submitted here.

Help or Get Help!


Join us on Facebook
Say hello on our Facebook page where you can share more pictures, stories, questions, and comments with each other any time. Need a lift? A quick smile? You have to stop by and browse all the recent Facebook photos - I dare you not to smile!!


Missed a previous Newsletter?
No problem. You can catch up here.



Thanks for sharing!
---

---
Coton Store
Check out our exclusive and fun "Coton inspired products:
Visit the store here for a wide variety of fun and unique t-shirts, mugs, stationary products, aprons, children's clothes, and even dog t-shirts.
---



I love hearing from you! You can contact me any time here.

Disclosure: I sometimes receive commissions on products or services I recommend. I always do my best to recommend products that I've either used myself or that align with coton-de-tulear-care.com's content, purpose and values.

Gale and Luc
---