Welcome Coton Lovers: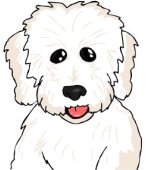 New dog training videos
Most of you know that I love Doggy Dan, the Online Dog Trainer. Why? Simply because his methods have worked for me AND they were so easy. Or maybe it's his accent :)
He recently released 5 new F*r*e*e training videos so I thought I'd share them with you. You can sign up here.. These are brand new, so if you've signed up previously, you'll have to sign up again to get the new videos. You will receive one video each day for 5 days.
You'll learn how to get your dog to walk on a leash, how to train a puppy, how to deal with barking, and aggression towards other dogs and towards people. The thread in all of Doggy Dan's training methods is that in order for your dog to listen to you, you have to establish yourself as the leader.
Enjoy!
P.S. - Video 5 shows Dan putting his dogs in the car for a time out. I think his car in New Zealand must have open windows or vents. Please DO NOT leave your dog in a closed car FOR ANY REASON! I know 99.99999% of you know this, but just in case there's someone in the small minority who doesn't....
---
Pet nutritionist update
A few months ago I told you I'd share the results of working with a pet nutritionist to come up with the perfect food for Luc based on his breed, size, age, and allergies.

I worked with Diana Laverdure-Dunetz at petfooddiva.com. She happens to live close to me, but we did all of our communicating over the phone. So, if you cannot find a local pet nutritionist, she is an amazing resource no matter where you live.

Why a nutritionist?
For many dogs, a high quality commercial dog food is fine. But when there are health issues like Luc has with allergies, nutrition is a huge factor in overall health recovery plan.
The problem is, most of us don't know how to satisfy the nutritional needs of our pets. What should I feed him? How much should I feed him? Is he getting all the nutrients he needs? It's been said that a poor nutritional homemade diet is just as detrimental as a poor quality kibble. If your dog is eating homemade food, but it's not balanced, you may be doing more harm than good. So, when you hire an expert, you can be assured that your dog is getting all the nutrients he needs.
There are many finicky Cotons out there when it comes to food. If your dog doesn't like the healthy food you buy, he's probably not getting the nutrients he needs. A nutritionist will work with you to incorporate your dog's favorite foods in a way that's healthy and enjoyable.
Have you seen your senior Coton showing signs of aging? A healthy diet specifically formulated to help with inflammation that causes joint pain has helped Luc (who's almost 11). He was walking like an old man, and now he's jumping on the couch and running after birds again. He's never going to be as active as he was as a puppy, but I can see that he's no longer in pain.
If you're worried about the preservatives and additives in commercial dog food, preparing well-balanced homemade food is the answer.
If you're concerned about all pet food recalls, working with a nutritionist to help you prepare homemade foods will ensure your dog's safety.
So, how was my experience working with a pet nutritionist?
I wouldn't be recommending it here if I wasn't 100% happy with the results (I'm not getting compensated in any way for this endorsement).
It was easy - we had a long conversation to discuss Luc's health and needs. I then decided to have Luc tested for various food allergies so that Diana could make sure the recipe didn't include anything he was allergic to. This isn't necessary if you know your dog doesn't have food allergies.
After our talk, Diana programmed all the information into her software that calculates the exact foods and quantities to provide a balanced meal.
When I told Diana that I was "challenged in the kitchen", she spelled everything out for me very clearly, telling me exactly how to cook and prepare the food.
There was a little bit of a learning curve for me simply because I didn't have a big enough pot (I wanted to cook 2 weeks worth of food at a time and keep it in the freezer so I wasn't cooking all the time). I also learned to make sure to squash the blueberries before mixing them into the food otherwise Luc would spit them out and I'd find the blueberries all over the house. I guess he's not a fan :)
It gets easier each time I cook. This last week it only took me an hour. You can even have all the veggies cooked and chopped in advance to make it go faster.
AND Luc loves it!!!!!! And the best part - there's absolutely nothing in the food that I wouldn't eat myself (although I wouldn't eat it in the same combination - sardines and blueberries together - yuck! It's all high quality meats, veggies, and supplements so I never have to worry about recalls, chemicals, preservatives, or health concerns.

If you're interested in Diana's services, you can check out her website at petfooddiva.com.. You can sign up for her newsletter also to get great dog food advice as well.

Enjoy!

---

---

Happy Birthday Wishes:





Happy Birthday to all our Coton friends who celebrate birthdays in August.

August

| | | | |
| --- | --- | --- | --- |
| Name | Gender | Home Town | Birth date |
| Triscuit | Female | Canton, PA | August |
| Nala | Female | | 8/1/12 |
| Teddy | Male | Surprise, AZ | 8/4/03 |
| Tully | Male | Escondido, CA | 8/7/11 |
| Poppy | | | 8/8/11 |
| Biscuit | | | 8/8/12 |
| Sadie | Female | Parksville, BC, Canada | 8/9/11 |
| Sophie | Female | San Juan, PR | 8/10 |
| Ozzy | Male | Rossville, GA | 8/14/09 |
| Mia | Female | Jacksonville, FL | 8/14 |
| Petey | Male | Newport News, VA | 8/15/11 |
| LuLu Belle | Female | Spartanburg. SC | 8/16/10 |
| Casper | Male | Spartanburg, SC | 8/16/10 |
| Bailey | Female | | 8/16/10 |
| Cassidy | Female | Cherry Hill, NJ | 8/19/07 |
| Cotton | Female | Florida | 8/19/10 |
| Lola | Female | Jordan, NY | 8/21/12 |
| Emma | Female | Ontario, Canada | 8/22/11 |
| Socrates | Male | Rochester Hills, MI | 8/22/14 |
| Connie | Female | England | 8/22/11 |
| Socrates | Male | Rochester Hills, MI | 8/22/14 |
| Soffee | Female | Grantwood Village, MO | 8/27/10 |
| Griffin | Female | | 8/28/09 |
| Nina | Female | Riverton, WY | 8/29/11 |





Want your Coton to get special birthday attention? It's easy; just join our Birthday Club.

---

Coton Connection

Meet the Cotons

Stop by and meet the new Cotons here. You can brag about your Coton any time.



Coton Videos

Do you have a video you'd like to share? You can submit videos here. Or just take a break and just enjoy videos that others have submitted.



Coton Questions

Do you have a question about your Coton? You can see all the Coton questions submitted here.

Help or Get Help!



Join us on Facebook

Say hello on our Facebook page where you can share more pictures, stories, questions, and comments with each other any time. Need a lift? A quick smile? You have to stop by and browse all the recent Facebook photos - I dare you not to smile!!



Missed a previous Newsletter?

No problem. You can catch up here.



Thanks for sharing!

---

---

Coton Store

Check out our exclusive and fun "Coton inspired products:

Visit the store here for a wide variety of fun and unique t-shirts, mugs, stationary products, aprons, children's clothes, and even dog t-shirts.

---



I love hearing from you! You can contact me any time here.

Disclosure: I sometimes receive commissions on products or services I recommend. I always do my best to recommend products that I've either used myself or that align with coton-de-tulear-care.com's content, purpose and values.

Gale and Luc

---