Welcome Coton Lovers: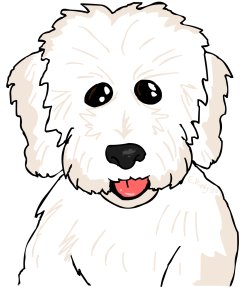 Can your neighbors help with separation anxiety?
Separation Anxiety has come up time and again from concerned Coton parents who have to leave their dogs at home while they work. It's a legitimate concern since this breed doesn't usually do well left alone for long periods of time.
But I thought I'd share an easy solution that I recently stumbled on when I moved to a new community. My new home is in a very dog friendly neighborhood; there's a dog park and dog walkers everywhere. Since I'm constantly meeting my neighbors while out walking Luc, I found that there's a support system in place where people take turns walking their neighbor's dogs or checking in with them during the day.
I love that idea. It can be stressful hiring a dog walker you don't know to come into your home when you're not there. So having someone who lives in your own neighborhood check in on your dog can be a great option if you live in a community with lots of pet owners. And if something like this doesn't exist, you can create your own little support network quite easily.
---
---
Celebrations and Shoutouts
Happy Birthday Wishes:

Happy Birthday to my baby boy, Luc, who celebrated his 13th birthday on October 5th. The years go by so fast!!! And happy birthday to all Cotons who celebrate their birthdays in October.
October
| | | | |
| --- | --- | --- | --- |
| Name | Gender | Home Town | Birth date |
| Lily | Female | River Edge, NJ | 10/1/14 |
| Champ "Baby Boy" | Male | Alexandria, VA | 10/2 |
| Schnapps | | Albuquerque, NM | 10/3 |
| Jeffurson | Male | Winchester, IN | 10/3/14 |
| Luc | Male | Stuart, FL | 10/5/05 |
| Tessa | Female | Marshall, MI | 10/11/10 |
| Jillie Bean | Female | Plymouth, NE | 10/12/12 |
| Fifi | Female | San Juan, PR | 10/13 |
| Merlin | Male | Chappaqua, NY | 10/14/10 |
| Angel | Female | Holland, IA | 10/15/11 |
| Sasha | Female | Palmyra, PA | 10/16/11 |
| Pierre | Male | Los Angeles, CA | 10/17/13 |
| Jolie | Female | DeRidder, LA | 10/24/08 |
| Jack | Male | Northwood, OH | 10/25/13 |
| Keaton | Male | | 10/26/10 |
| Keeva | Female | Montesano, WA | 10/26/11 |
| Riley | Male | Wake Forest, NC | 10/27/10 |
| Bentley | Male | Miamisburg, OH | 10/27/13 |
| Cousteau | Male | Midlothian, TX | 10/31/05 |
Want your Coton to get special birthday attention? It's easy; just join our Birthday Club.
---
---
---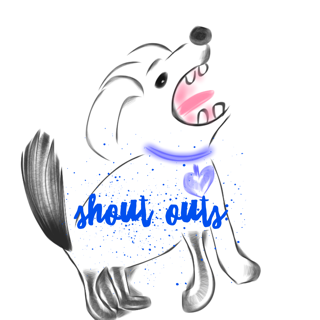 Special Shout outs
Happy belated birthday to Perrier Jouet, aka Joyet, from Orange County, CA who celebrated on 9/5.
Welcome to puppy, Mayzee from Hurley, WI born 5/28/18.
Grady from Gainesville, FL celebrated his 1st birthday on 5/6/17. His mom, Ann, says he's "a cute little black & white who commutes between Florida and California every year, with his Sisters - Coton, Biscuit (birthday 8/8), and golden retriever, Whitney."
Lacey from Woodstock, GA celebrated on 6/1. Her mom says "Lacey is so sweet and loving. She loves her little bit of peanut butter each morning. She also loves her 2 walks daily and to watch TV with us. We love her so much."
Pierre from Ardmore, PA celebrates everyday! He is always the life of the party according to his mom, Pam.
Charleston Michel (Charlie) was born 4/10/18. His mom, Linda, sent this: "My name is Charleston Michel, and my family calls me Charlie! I was the runt of my litter. My brother is over twice my size! At 5 months old I weigh 3.3 pounds. But that doesn't stop me from being rambunctious, funny, bright, adorable, charming and a little bit ornery! I can be very fierce and growl and bark when I see another little white dog outside of our door (aka reflection)! I love going to visit my grandpa at his assisted living so the residents can make a fuss over me! I love to sniff and sniff and sniff and sniff! I love to give kisses (aka licks). I also love to chew and chew and chew and chew. If I see socks, I'll grab them and run FAST! "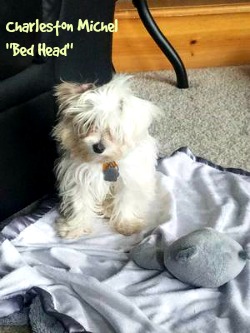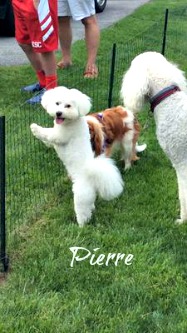 Canadian Meetup
For all of our Canadian Coton friends, check out this Facebook page to get details on a meetup coming up on December 1st.


Please let me know if you'd like your dog to get special love and attention in our newsletter or if you'd like your Coton event or meetup group to be shared here.
---
---
Coton Meetup Reminder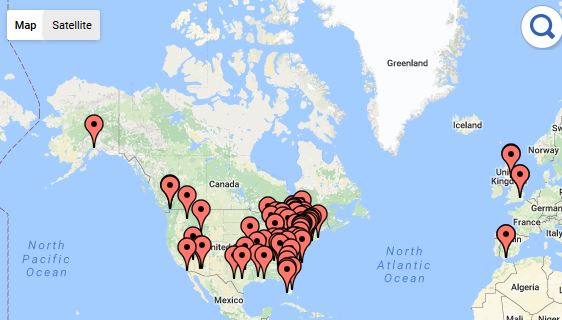 Find other Coton families near you!
Wow, over 250 of you have signed up. Has anyone made any connections? Tell us about it on our Facebook page or on the Coton de Tulear Care web site.
You can find the Meetup Page here. The password is cotondog
Don't be shy - reach and contact someone. You know we all love to talk about our dogs, so others will be glad you took the first step to reach out. You can set up play dates or just discuss your favorite "Coton-friendly" local businesses such as vets, groomers, pet sitters, and stores.
Add your dog to the list here.
NOTE: You only need to sign up once

---
---
Coton Connection
Meet the Cotons
Stop by and meet the new Cotons here. You can brag about your Coton any time.


Coton Videos
Do you have a video you'd like to share? You can submit videos here. Or just take a break and just enjoy videos that others have submitted.


Coton Questions
Do you have a question about your Coton? You can see all the Coton questions submitted here.

Help or Get Help!


Join us on Facebook
Say hello on our Facebook page where you can share more pictures, stories, questions, and comments with each other any time. Need a lift? A quick smile? You have to stop by and browse all the recent Facebook photos - I dare you not to smile!!


Missed a previous Newsletter?
No problem. You can catch up here.



Thanks for sharing!
---

---
Coton Store
Check out our exclusive and fun "Coton inspired products:
Visit the store here for a wide variety of fun and unique t-shirts, mugs, stationary products, aprons, children's clothes, and even dog t-shirts.
---



I love hearing from you! You can contact me any time here.

Disclosure: I sometimes receive commissions on products or services I recommend. I always do my best to recommend products that I've either used myself or that align with coton-de-tulear-care.com's content, purpose and values.

Gale and Luc
---