Welcome Coton Lovers: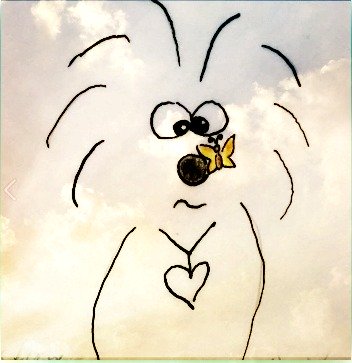 Should I fire my vet?

This is a question I've struggled with for a long time. They say the definition of insanity is doing the same thing over and over and expecting different results. Well, apparently I'm CRAZY. I've been utilizing conventional medicine's protocol for treating Luc's allergies for 8 years and I kept thinking "this time things will be different".

Sigh.

I love my traditional vet and he genuinely cares about Luc and his well-being. BUT, I've struggled with how conventional medicine deals with dogs with allergies. There are steroids, antibiotics, and a host of drugs to alleviate their side effects.

For years, we "managed" Luc's symptoms with a plethora of drugs. But in the past few months I just had to say ENOUGH. The medicines were causing more sickness than the actual allergies. His appetite was poor, he was vomiting, and he was lethargic. The last straw for me was watching Luc lose his "spark"; you know that certain Coton-like quality that makes us fall in love with them. He barely even lifted his head when the doorbell rang anymore. I wanted Luc's spark to come back.

But what was I supposed to do? My vet kept telling me that these drugs are safe, yet I was watching Luc decline. I started doing a lot of research about alternative veterinary medicine. Unfortunately, I live in a pretty small town and don't have many options for these kind of holistic treatments. But I finally found a homeopathic vet who was about 1 1/2 hours away.

I thought I would share my experiences and what I've learned in the event that it could help anyone else who has questions concerning:
Chronic illesses such as allergies, diabetes, arthritis, asthma, anxiety, and digestive issues
Concerns about toxic heartworm and flea/tick treatments
The safety of vaccinations or over-vaccinating
The quality and nutrition in conventional dog foods
Side effects of drugs - are the cures worse than the problem?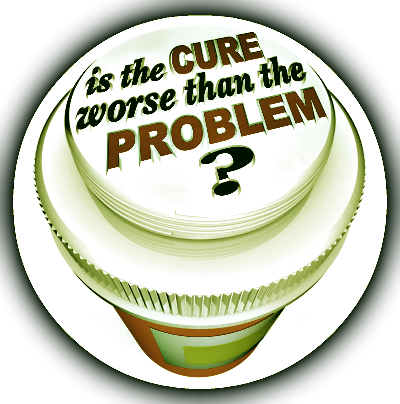 What is homeopathy anyway? I was actually quite ignorant when I started researching alternative treatments for Luc. I found out that it's a whole lot more than just herbs and supplements like I originally thought.

Homeopathy doesn't just look at suppressing a symptom or disease, it looks to find the underlying cause. The basic theory is that "like cures like" and that medicines can be given in small, safe doses to trigger a reaction allowing the body to heal. Homeopathic medicines are 100% safe and non-toxic.

Some of you may already be using homeopathic treatments and might not even realize it. For instance, you may be using one of these natural flea/tick prevention remedies instead of the vet prescribed chemical-laden treatments.

Has homeopathy worked for Luc?

Well, it's too soon to see real results with his skin allergies; it can take months to heal this kind of chronic condition. BUT, Luc has his spark back :) No more digestive issues. No more lethargy. His appetite is back and he's barking at the doorbell again. Life is good.

So, do I recommend firing your vet? Of course not! That's a very personal decision. If you're unhappy with the treatment your dog is receiving and are open to a more holistic way of treating your dog, I would start by researching homeopathic or holistic veterinarians where you live. It's becoming more common to find conventional vets who are open to alternative treatments that don't just throw drugs at a problem.

Don't be afraid to speak up to your vet. If you're concerned about any of the treatment or prevention plans your dog is receiving, let your vet know. Discuss the options. If your vet is not open to discuss more natural alternatives, it just may be time to break up with your vet.

Learn more about whether homeopathy is right for you and the pros and cons about homeopathy for pets here.

I am also working with a holistic dog nutritionist. We've just started testing Luc for food sensitivities so she can come up with a well-balanced recipe for him. I know many of you are still confused about the best food for your Coton, so I will let you know how this goes.
---
---
Happy Birthday Wishes:

Happy Birthday to all our Coton friends who celebrate birthdays in June - Wow, lots of June babies:
June
| | | | |
| --- | --- | --- | --- |
| Name | Gender | Home Town | Birth date |
| Simon | Male | | 6/1/02 |
| Max | Male | Mount Holly, VT | 6/1/10 |
| Toshiyuki | Male | Ellington, CT | 6/4/10 |
| Gigi | Female | | 6/6/08 |
| Watson | Male | Vancouver, WA | 6/6/11 |
| Lola | Female | Norwood, MA | 6/9/11 |
| Mr. Beauregarde | Male | Lyme, CT | 6/9/13 |
| Colbie | Female | Eldersburg, MD | 6/9/12 |
| Hope | Female | Quebec, Canada | 6/10/09 |
| Peluche | Male | Puerto Rico | 6/10 |
| Barney | Male | Palmyra, VA | 6/11/10 |
| Moose | Male | Waldorf, MD | 6/13/05 |
| Bonnie Blue | Female | Virginia | 6/14/11 |
| Gino | Male | Fairfax, VA | 6/15/11 |
| Moe | Male | | 6/17/09 |
| Savannah | Female | Leeds, ME | 6/17/10 |
| Zoe | Female | Young Harris, GA | 6/17/15 |
| Obi Wan | Male | | 6/21/10 |
| Codie | Male | | 6/21/05 |
| Lucy | Female | Greenville, SC | 6/22/11 |
| Bailey Beckham | Male | Peachtree City, GA | 6/22/11 |
| Scooter | Male | Westhampton, Mass | 6/22/11 |
| Charlie | Male | Atlanta, GA | 6/23/07 |
| Angelique | Female | Chula Vista, CA | 6/25/04 |
| Mr. Darcy | Male | San Juan, PR | 6/26 |
Want your Coton to get special birthday attention? It's easy; just join our Birthday Club.
---
Coton Connection
Meet the Cotons
Stop by and meet the new Cotons here. You can brag about your Coton any time.


Coton Videos
Do you have a video you'd like to share? You can submit videos here. Or just take a break and just enjoy videos that others have submitted.


Coton Questions
Do you have a question about your Coton? You can see all the Coton questions submitted here.

Help or Get Help!


Join us on Facebook
Say hello on our Facebook page where you can share more pictures, stories, questions, and comments with each other any time. Need a lift? A quick smile? You have to stop by and browse all the recent Facebook photos - I dare you not to smile!!


Missed a previous Newsletter?
No problem. You can catch up here.



Thanks for sharing!
---

---
Coton Store
Check out our exclusive and fun "Coton inspired products:
Visit the store here for a wide variety of fun and unique t-shirts, mugs, stationary products, aprons, children's clothes, and even dog t-shirts.
---



I love hearing from you! You can contact me any time here.

Disclosure: I sometimes receive commissions on products or services I recommend. I always do my best to recommend products that I've either used myself or that align with coton-de-tulear-care.com's content, purpose and values.

Gale and Luc
---