Welcome Coton Lovers: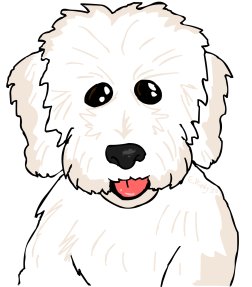 Summer Reading List: All about dogs
Hi dog lovers. Do you like to read as much as I do? I don't have as much time as I'd like to just relax and read a good book, but when I do, it's just such a treat. I've had to do a lot of traveling lately (for my "real" job) and what else is there to do when waiting in airports and in small cramped airplane seats than read a good book?


Because I'm so crazy for dogs (and all animals), friends are always recommending books that feature dogs. Recently someone sent me this fun book about the Coton de Tulear called Pup Fiction by Sherry Gottlieb. Who would have ever thought that the Coton would be the main character of a novel? What a perfect book to read on the beach or on an airplane. It was fun to recognize the Coton's wonderfully quirky personality in the book's Coton narrator, Sam Spayed. Great lighthearted fun mystery.


This book got me thinking about all the other great novels I've read about dogs. Some of my favorite books, in fact, were about dogs so I thought I'd share them for any of you who love to read. Warning: Some of these books will tear your heart out so have tissues handy. (Why do I always seem to get to the sad part when I'm on a plane and have to try very hard not to cry in front of the stranger sitting next to me?)


My all time favorites:
All of these books have a common thread: the animals in our lives have so much to teach us about our own humanity and they do so in a non-judgmental unconditionally loving way.


I've read so many books over the years and I'm sure I missed some great reads about dogs. Did I miss one of your favorites?


What are your favorite books featuring dogs? I hope you're taking time this summer to read a good book or do anything that brings you fun and joy! What could be better than snuggling with a good book, a glass of wine, and a cute cuddly Coton?


---
Happy Birthday Wishes:



Happy Birthday wishes go out to special Cotons who celebrate July birthdays:
| | | | |
| --- | --- | --- | --- |
| Name | Gender | Home Town | Birth date |
| Triscuit | Female | | July 2 |
| Gracie | Female | Northport, NY | 7/4/10 |
| Maxine | Female | Glenview, IL | 7/4/10 |
| Chloe | Female | Canandaigua, NY | 7/8/10 |
| Minnie | Female | National City, CA | 7/10/10 |
| Daisy May | Female | Clarence, NY | 7/11/11 |
| Pamuk | Female | | 7/17 |
| Moose | Male | Folsom, CA | 7/23/11 |
| Boomer | Male | Quincy, MA | July 2006 |
Want your Coton to get special birthday attention? It's easy; just join our Birthday Club.
---
Coton Connection
Meet the Cotons
Stop by and meet the new Cotons here. You can brag about your Coton any time.


Coton Videos
Now we have another way to show off our Cotons. Do you have a video you'd like to share? You can submit videos here. Or just take a break and just enjoy videos that others have submitted.


Coton Questions
Do you have a question about your Coton? You can see all the Coton questions submitted here.

Help or Get Help!


Join us on Facebook
Say hello on our Facebook page where you can share more pictures, stories, questions, and comments with each other any time. Need a lift? A quick smile? You have to stop by and browse all the recent Facebook photos - I dare you not to smile!!

Thanks for sharing!
---

---
Cool Coton Products
Check out our "Cool Coton" products:
---



I love hearing from you! You can contact me any time here.

Gale and Luc
---