Welcome Coton Lovers: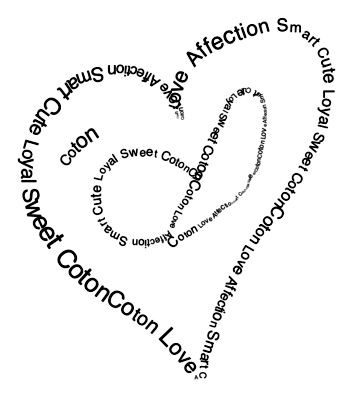 Are you still making these dog food mistakes?
I know. I know. How many times can we talk about dog food, right? There are so many issues these days with commercial dog food (recalls, questionable ingredients, allergies, chemicals), but for many people, a high quality premium commercial dog food is the best option for feeding our dogs. I hope that this information will help those of you who still have dog food questions. Here are some common mistakes you may inadvertently be making concerning commercial dog food.


Not checking the expiration date. Dog food comes with expiration dates, just like human food. Make sure the date goes far enough into the future to last until all the food is consumed. This is important if you buy the bigger bags that take a few months to finish.


Trading cost-savings for good health. Larger bags of dry dog food are more economical, but can become spoiled before you reach the end of the bag. Luc's food is very expensive; he's got allergies and the food I buy has to be special ordered through our vet. Because of the high price tag, it's cheaper for me to buy the larger bags of food. It's also convenient not to have to make as many trips to the vet. According to many articles I've been reading lately, the longer food is exposed to oxygen after the dog food bag is opened, the faster it will oxidize and the food can become rancid. This makes sense.



Because I live in Florida where insects are a way of life, I've always stored pet food in air tight containers, so I've never had a problem with his good going bad. Until recently. For some reason, I didn't store the last bag of dog food in the container as I usually do, and after a few weeks, Luc stopped eating his food. Anyone who knows Luc knows that this never happens - he NEVER turns down food. I learned the hard way to always keep the dog food bag in the air tight container to keep it fresh and safe.



For those of you with finicky eaters, have you tried air tight containers or smaller bags of food to ensure that it stays fresh? This container below is what I use and it's worked really well for me. It holds larger bags of food and it's BPA free so I don't have to worry about the possibility of dangerous chemicals from the plastic container.

BPA-free air tight container.




Buying dog food from your grocery store. It's likely that any dog food bought in a grocery store is basically just junk food - low quality, and low in nutrients. Check the ingredients. Yes, the food is cheaper, but in the long run, the low quality food will cost more in your dog's health care.


The food you're buying contains byproducts. Byproducts or unnamed animal protein are basically empty calories that don't provide any nutrition.


You feed unhealthy table scraps. I know, food is love, right? We love our dogs and want to see them happy, so what's the harm in giving them some tasty human treats? Well, it's the same harm that can happen when people eat unhealthy food – we get heart disease, diabetes, joint problems, and dozens of other problems resulting from obesity and poor nutrition. Human food is often healthier for our dogs than commercial dog food if it's balanced and provides nutrients our dogs need.



There are so many healthy choices you can give your dog instead of a cookie or piece of processed cheese. What about carrots, apple slices, sweet potato, or peanut butter? Small pieces of cooked chicken or turkey are okay as long as your dog isn't allergic like Luc. I'm so thankful that Luc's favorite food is carrots – it's so cheap, easy, and healthy!



Some of you may have seen this photo I posted on Facebook of Luc stealing carrots out of the refrigerator. His mission in life is waiting for me to screw up and provide him with an opportunity to find food. Such a sneaky boy!

Don't forget the list of foods to stay away from. You can find the list here.


According to a recent article in Consumer Affairs, here are the top 10 best commercial dog food brands for healthy adult dogs (based on nutritional and mineral content, availability, taste, texture, and medical requirements such as protein to fat content and calories):
Canidae
Natural Balance
Iams
Wysong
Kirkland
Evangers
Ol' Roy
Hills
Big Heart
Royal Canin


Do you agree? Did your favorite dog food make the list? Hmm, I wonder how they test the food for tastiness?
---
---
Celebrations:
If you'd like your Coton to receive recognition in next month's newsletter, contact me on my contact page, or at Gale@coton-de-tulear-care.com.


---
Happy Birthday Wishes:



Happy Birthday to all our Coton friends who celebrate birthdays in July and August:
July
| | | | |
| --- | --- | --- | --- |
| Name | Gender | Home Town | Birth date |
| Suzie | Female | Seattle, Tucson | 7/2/05 |
| Coki | Female | Morristown, NJ | 7/2/11 |
| Triscuit | Female | | July 2 |
| Chloe | Female | Cobourg, Ont, Can | 7/2007 |
| Maxine | Female | Glenview, IL | 7/4/10 |
| Chloe | Female | Canandaigua, NY | 7/8/10 |
| Minnie | Female | National City, CA | 7/10/10 |
| Daisy May | Female | Clarence, NY | 7/11/11 |
| Giuseppe | Male | Lincoln, MA | 7/13 |
| Rosco Cole Train | Male | Clarence, NY | 7/14/11 |
| Pamuk | Female | | 7/17 |
| Kirby | Male | Redding, CA | 7/21/10 |
| Huckleberry | Male | Malvern, PA | 7/21/14 |
| Moose | Male | Folsom, CA | 7/23/11 |
| Abby Lynn | Female | Buckeye, AZ | 7/24/12 |
| Boomer | Male | Quincy, MA | July 2006 |
| Maverick | Male | Roseville, CA | 7/25/11 |
August
| | | | |
| --- | --- | --- | --- |
| Name | Gender | Home Town | Birth date |
| Nala | Female | | 8/1/12 |
| Teddy | Male | Surprise, AZ | 8/4/03 |
| Tully | Male | Escondido, CA | 8/7/11 |
| Poppy | | | 8/8/11 |
| Biscuit | | | 8/8/12 |
| Sadie | Female | Parksville, BC, Canada | 8/9/11 |
| Sophie | Female | San Juan, PR | 8/10 |
| Ozzy | Male | Rossville, GA | 8/14/09 |
| Mia | Female | Jacksonville, FL | 8/14 |
| Petey | Male | Newport News, VA | 8/15/11 |
| LuLu Belle | Female | Spartanburg. SC | 8/16/10 |
| Casper | Male | Spartanburg, SC | 8/16/10 |
| Bailey | Female | | 8/16/10 |
| Cassidy | Female | Cherry Hill, NJ | 8/19/07 |
| Cotton | Female | Florida | 8/19/10 |
| Lola | Female | Jordan, NY | 8/21/12 |
| Emma | Female | Ontario, Canada | 8/22/11 |
| Socrates | Male | Rochester Hills, MI | 8/22/14 |
| Connie | Female | England | 8/22/11 |
| Socrates | Male | Rochester Hills, MI | 8/22/14 |
| Soffee | Female | Grantwood Village, MO | 8/27/10 |
| Griffin | Female | | 8/28/09 |
| Nina | Female | Riverton, WY | 8/29/11 |
Want your Coton to get special birthday attention? It's easy; just join our Birthday Club.
---
Coton Connection
Meet the Cotons
Stop by and meet the new Cotons here. You can brag about your Coton any time.


Coton Videos
Now we have another way to show off our Cotons. Do you have a video you'd like to share? You can submit videos here. Or just take a break and just enjoy videos that others have submitted.


Coton Questions
Do you have a question about your Coton? You can see all the Coton questions submitted here.

Help or Get Help!


Join us on Facebook
Say hello on our Facebook page where you can share more pictures, stories, questions, and comments with each other any time. Need a lift? A quick smile? You have to stop by and browse all the recent Facebook photos - I dare you not to smile!!


Missed a previous Newsletter?
No problem. You can catch up here.



Thanks for sharing!
---

---
Cool Coton Products
Check out our "Cool Coton" products:
---



I love hearing from you! You can contact me any time here.

Disclosure: I sometimes receive commissions on products or services I recommend. I always do my best to recommend products that I've either used myself or that align with coton-de-tulear-care.com's content, purpose and values.

Gale and Luc
---