Welcome Coton Lovers:


Happy Valentines Day <3
Luc and I send you lots of hugs on this day of love.
Thanks to everyone who sent well wishes after Luc's foot injury. He was not enjoying the conehead experience. It broke my heart every time he bumped into a wall or a chair. Not sure what happened - insect bite? allergic reaction? But thankfully, he's doing great now and he's cone-free.
I'd also like to send out some extra love and healing thoughts to our Coton friends Boo and Tuffy. Wishing you and any other Cotons facing health challenges a speedy recovery.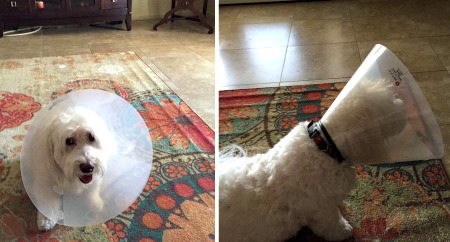 ---
Last month I asked you what you wanted to see in this newsletter and I appreciate everyone who took the time to respond. I love hearing from you and I will definitely be incorporating your ideas in the coming months.

I thought I'd start with a general tip for navigating the website. Several of you asked how to find answers to specific questions on the site. Great question. After all these years, there's just so much information and it can be tricky to find what you're looking for. Someone actually asked this awhile back on the site and here's the link to my answer. Hope it helps.

And a couple people asked why their questions didn't get posted. I try not to post questions that have been asked over and over again (unless it's asked a little differently in a way that may generate different responses). Also, I generally won't post a question if it's very brief and you're going to make us ask 20 questions to find out what the "real" issue is. Try to give details when you ask a question so people can give you the best response.




---
What should you do if you see a dog locked alone in car?
Last week, as I was walking to my car at the grocery store, I witnessed a pretty nasty fight in the parking lot. Apparently someone left their dog in the car and the witness and the dog owner were in a very heated ugly fight. They could be heard by practically everyone in the surrounding area.
It made me wonder what I would do if I found a dog locked in a car. So I looked it up and now I don't have to wonder... Here's PETA's advice on how to handle the situation.
I hope you never face this situation, but it's good to know what to do just in case.
---
---
Coton Meetup Reminder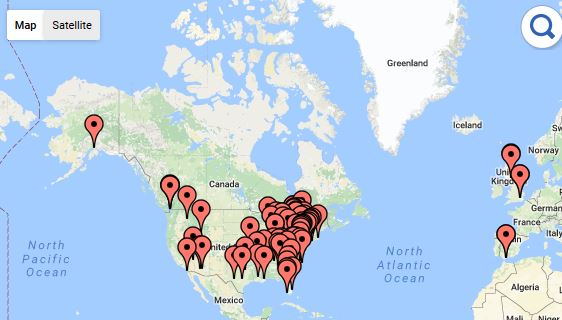 Find other Coton families near you!
Wow, over 175 of you have signed up. Has anyone made any connections? Tell us about it on our Facebook page or on the Coton de Tulear Care web site.
You can find the Meetup Page here. The password is cotondog
Don't be shy - reach and contact someone. You know we all love to talk about our dogs, so others will be glad you took the first step to reach out. You can set up play dates or just discuss your favorite "Coton-friendly" local businesses such as vets, groomers, pet sitters, and stores.
Add your dog to the list here.
NOTE: You only need to sign up once

---
---
Happy Birthday Wishes:

Happy Birthday to all our Coton friends who celebrate birthdays in February
February
| | | | |
| --- | --- | --- | --- |
| Name | Gender | Home Town | Birth date |
| Katinka Joy | Female | North Bethesda, MD | 2/2/12 |
| Betty | Female | Middletown, MD | 2/3/12 |
| Mac | Male | | 2/7/09 |
| Calliope | Female | Lancaster, NY | 2/7/10 |
| Palin | Female | Sun Valley, CA | 2/8/10 |
| Alexia (Lexi) | Female | Powder Springs, GA | 2/8/11 |
| Pogo | Male | Vestal, NY | 2/8/12 |
| Jasmine | Female | Pittston Township, PA | 2/9/09 |
| Austin | Male | Hilo, HI | 2/9/11 |
| Toby | Male | Palmyra, NY | 2/10/11 |
| Manju | Male | Illinois | 2/10/11 |
| Pixie-Dust | Male | Wilts, United Kingdom | 2/11/11 |
| Prince | Male | Bear, DE | 2/11/13 |
| Zorro | Male | Laguna Hills, CA | 2/13/08 |
| Tank | Male | Quincy, MA | 2/18/11 |
| Jazzy | Female | Nashville, TN | 2/18/11 |
| Luc | Male | Pompano Beach, FL | 2/20/15 |
| Marmalade | Female | Beaufort, SC | 2/20/15 |
| Bella | Female | Oceanside, NY | 2/21/11 |
| Louie | Male | | 2/21/07 |
| Surf | Male | Half Moon Bay, CA | 2/21/11 |
| Jasper | Male | Oakland, CA | 2/29/08 |
Want your Coton to get special birthday attention? It's easy; just join our Birthday Club.
---
Coton Connection
Meet the Cotons
Stop by and meet the new Cotons here. You can brag about your Coton any time.


Coton Videos
Do you have a video you'd like to share? You can submit videos here. Or just take a break and just enjoy videos that others have submitted.


Coton Questions
Do you have a question about your Coton? You can see all the Coton questions submitted here.

Help or Get Help!


Join us on Facebook
Say hello on our Facebook page where you can share more pictures, stories, questions, and comments with each other any time. Need a lift? A quick smile? You have to stop by and browse all the recent Facebook photos - I dare you not to smile!!


Missed a previous Newsletter?
No problem. You can catch up here.



Thanks for sharing!
---

---
Coton Store
Check out our exclusive and fun "Coton inspired products:
Visit the store here for a wide variety of fun and unique t-shirts, mugs, stationary products, aprons, children's clothes, and even dog t-shirts.
---



I love hearing from you! You can contact me any time here.

Disclosure: I sometimes receive commissions on products or services I recommend. I always do my best to recommend products that I've either used myself or that align with coton-de-tulear-care.com's content, purpose and values.

Gale and Luc
---