Welcome Coton Lovers: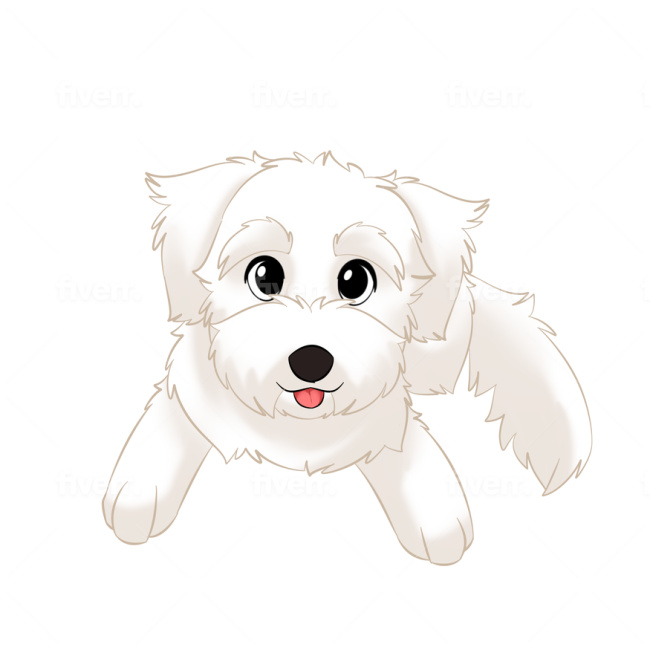 Keeping Lucy safe is a full time job!
If there's one thing I've learned about having a puppy again, it's that you have to keep an eye on them at all times. The minute I get distracted, Lucy finds trouble.

Sometimes the trouble is minor, like chewing shoelaces or knocking things off a shelf. But I am amazed at how often I'm not as aware of Lucy as I think I am. We recently ended up in the emergency clinic because I was distracted making lunch and didn't realize that some grapes somehow made their way into her crate. I'm not sure how that happened and I couldn't tell if she had eaten any, but after calling the vet, I found out just how serious grapes are to dogs.

I've always heard that grapes were a no-no for dogs, but I didn't realize just how dangerous until the vet was inducing Lucy to vomit and telling me that kidney failure was a real possibility. Thankfully, the vomit showed that she hadn't eat any grapes, so the crisis was diverted. So grateful!

Fast forward a few weeks and I was once again reminded that Lucy is still too young to be trusted (and my attention span needs serious work). My friend was visiting with her little Havanese, so we took them down by the lake and let them play off leash. They were having so much fun. But of course, I started talking to my friend and before I knew it, Lucy was running into the lake. I couldn't believe it. Fortunately, Lucy instinctively knew how to swim. She swam over to a pipe that she was able to hang on to until we could get to her and pull her out. OMG - I think that took a couple years off my life :).

I try not to be too hard on myself because it's impossible to be 100% attentive 24/7. I think I'm getting better at it, but Lucy is a master at knowing when I'm distracted so I need to work on being more attentive.

How are your attention skills with your Coton?


Celebrations and Shoutouts
Happy Birthday Wishes
Let's celebrate Cotons who have birthdays in January and February.

January
| | | | |
| --- | --- | --- | --- |
| Name | Gender | Home Town | Birth date |
| Seminole | Female | Pensacola, FL | 1/1/11 |
| Bevo | Male | Woodlands, TX | 1/3/12 |
| D'Arcy | Female | Raleigh, NC | 1/3/19 |
| Bailey | Male | Grayslake, IL | 1/5/11 |
| Theodore | Male | Canada | 1/5/11 |
| Qtip | Male | Union, NJ | 1/5/13 |
| Bailey | | Naples, FL | 1/7/14 |
| Kyra | Female | Rocklin, CA | 1/7/12 |
| Nikki | Female | Woodbridge, CT | 1/7/15 |
| Cassi | Female | | 1/8/10 |
| Olivia | Female | Leominster, MA | 1/9/09 |
| Eleana | Female | Leominster, MA | 1/9/09 |
| Angelique | Female | San Diego, CA | 1/9 |
| Truffle | Female | Las Vegas, NV | 1/10/10 |
| Naya | Female | Santa Rosa, CA | 1/10/10 |
| Emma | Female | | 1/11/11 |
| Dottie | Female | Plainwell, MI | 1/12/14 |
| Arlo | | Brighton, Co | 1/14/16 |
| Athena | Female | | 1/15/10 |
| Finlay | Male | Palm coast | 1/15/17 |
| Wishes | Female | Tumwater, WA | 1/16/12 |
| Mirabella | Female | Columbus, OH | 1/17/05 |
| Romeo | Male | El Cajon, CA | 1/17/17 |
| Captain Fuzz | Male | Sun City, AZ | 1/17/16 |
| Barney | Male | Point Pleasant Beach, NJ | 1/18/11 |
| Gleason | Male | Centereach, NY | 1/18/13 |
| Barkley | Male | | 1/23/10 |
| Quinn | | Westland, MI | 1/23/13 |
| Candy | Female | Kirkwood, MO | 1/26/11 |
| Coco | Female | Florida | 1/28 |
| Coco | Female | | 1/27/08 |
| Simba | | Biella, Italy | 1/28/11 |
February
| | | | |
| --- | --- | --- | --- |
| Name | Gender | Home Town | Birth date |
| Abner | Male | Tuttle, OK | 2/1/14 |
| Katinka Joy | Female | North Bethesda, MD | 2/2/12 |
| Nugget | Male | WI and FL | 2/2/15 |
| Betty | Female | Middletown, MD | 2/3/12 |
| Mac | Male | | 2/7/09 |
| Calliope | Female | Lancaster, NY | 2/7/10 |
| Palin | Female | Sun Valley, CA | 2/8/10 |
| Alexia (Lexi) | Female | Powder Springs, GA | 2/8/11 |
| Pogo | Male | Vestal, NY | 2/8/12 |
| Austin | Male | Hilo, HI | 2/9/11 |
| Toby | Male | Palmyra, NY | 2/10/11 |
| Manju | Male | Illinois | 2/10/11 |
| Pixie-Dust | Male | Wilts, United Kingdom | 2/11/11 |
| Prince | Male | Bear, DE | 2/11/13 |
| Zorro | Male | Laguna Hills, CA | 2/13/08 |
| Tank | Male | Quincy, MA | 2/18/11 |
| Jazzy | Female | Nashville, TN | 2/18/11 |
| Luc | Male | Pompano Beach, FL | 2/20/15 |
| Marmalade | Female | Beaufort, SC | 2/20/15 |
| Bella | Female | Oceanside, NY | 2/21/11 |
| Louie | Male | | 2/21/07 |
| Surf | Male | Half Moon Bay, CA | 2/21/11 |
| Halo | | Liverpool, UK | 2/26/17 |
| Casper | Male | Oceanside, NY | 2/27/17 |
| Jasper | Male | Oakland, CA | 2/29/08 |
Special Shoutouts
---
Meet these adorable Cotons