Welcome Coton Lovers: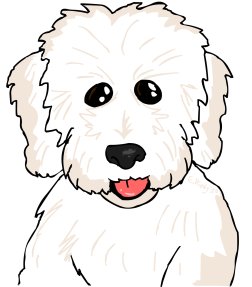 Happy Summer
We're back! It seems like such a long time since the last newsletter even though it's only been a couple of months :)

Luc and I moved (only 20 miles away) so we've been taking time to get settled in our new home. As usual, there is so much for me to learn from my dog. The first night in the new home was very stressful for Luc - he was not a fan of the change. He was clearly unsettled and scared in his new surroundings. Here he is hiding in my office.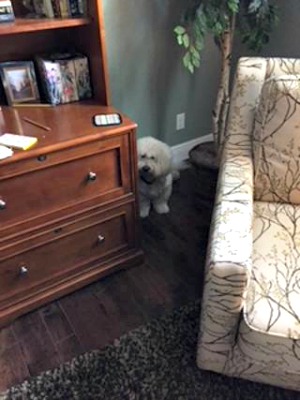 But by the next day you'd have thought that he'd lived here for years. He loves the new dog park just a short walk away. I would love to be able to be as adaptable as Luc.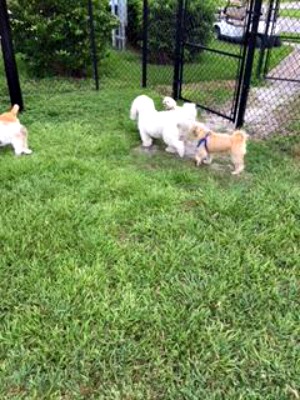 While I was packing and unpacking and then looking for where I put everything, lots of Coton birthdays were going on.
---
---
Celebrations and Shoutouts
Happy Birthday Wishes:

Happy Birthday to all Cotons who celebrate in July.
July
| | | | |
| --- | --- | --- | --- |
| Name | Gender | Home Town | Birth date |
| Buttons | Male | Long Island, NY | 7/1/17 |
| Suzie | Female | Seattle, Tucson | 7/2/05 |
| Coki | Female | Morristown, NJ | 7/2/11 |
| Triscuit | Female | | July 2 |
| Chloe | Female | Cobourg, Ont, Can | 7/2007 |
| Gracie | Female | Northport, NY | 7/4/10 |
| Maxine | Female | Glenview, IL | 7/4/10 |
| Tucker | Male | Roseville, CA | 7/5/17 |
| Chloe | Female | Canandaigua, NY | 7/8/10 |
| Minnie | Female | National City, CA | 7/10/10 |
| Daisy May | Female | Clarence, NY | 7/11/11 |
| Giuseppe | Male | Lincoln, MA | 7/13 |
| Rosco Cole Train | Male | Clarence, NY | 7/14/11 |
| Pamuk | Female | | 7/17 |
| Kirby | Male | Redding, CA | 7/21/10 |
| Huckleberry | Male | Malvern, PA | 7/21/14 |
| Moose | Male | Folsom, CA | 7/23/11 |
| Abby Lynn | Female | Buckeye, AZ | 7/24/12 |
| Boomer | Male | Quincy, MA | July 2006 |
| Maverick | Male | Roseville, CA | 7/25/11 |
| Angel | Female | Lincoln, CA | 7/25/13 |
| Dinky | Male | Netherlands | 7/30/13 |
| Maizy | Female | Boise, ID | 7/31/15 |
Want your Coton to get special birthday attention? It's easy; just join our Birthday Club.
---
---
---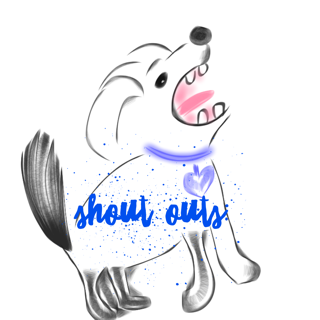 Special Shout outs
And we've lots of belated best wishes and special shout outs since our last newsletter.
Oliver from Mesa, AZ is turning one this year - but his humans didn't tell me when :)
Happy belated birthday to Toby who turned one on 3/6. His human says "He is the most friendly dog ever. He loves everyone and cares for them at all times. He is my best friend and is there for me to make me feel better whenever I go through any problem. We celebrate his birthday by giving him his favourite treats and inviting over some of his friends in the neighborhood".
Maani from UK Windsor was one on 6/5. Her family planned to celebrate by taking her to the seaside for the day and treating her with a nice meal. "She has turned into a lovely family pet and everyone who comes into contact with her loves her dearly".
Bailey from Montreal had a birthday on 6/13. His mom, Mary says he's a perfect dog with the sweetest soul. On his birthday he gets a special meal.
Higgins celebrated his first birthday on 6/17. He's from Ann Arbor, MI. His family says "He is so loving, and can glide through the air with the greatest of ease. Smart guy too. First Birthday this year, we will walk him and buy him a gift. Also lots of extra attention".
Sweet Lily Bell from Greenfield Ohio celebrated on 6/22. Her family planned to celebrate her birthday with a new toy, lots of playing and a special meal.
Buttons from Long Island turned one on 7/1. His family says he's quite an energetic pup who likes to drive them a little bit crazy! :)
Tucker was one on 7/5. He's from Roseville, CA and according to his family "is a cuddler... our little shadow, always wants to be wherever we are. He loves giving kisses .. we are so blessed with this little guy".
Angel from Lincoln, CA is a truly special little girl who celebrates her birthday on 7/25.
Maizy - 7/31/15 from Boise has a birthday on 7/31. Her human says "I Love, love, love this very special girl!!! She's been a blessing".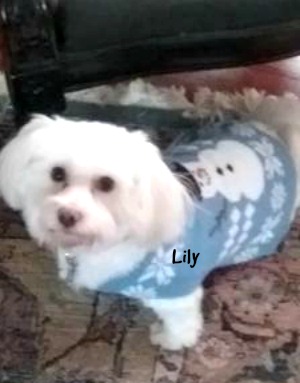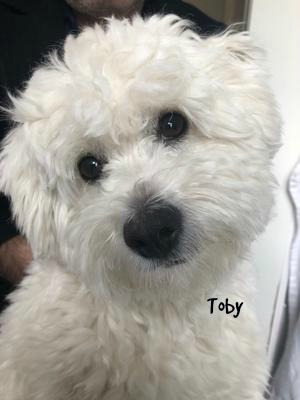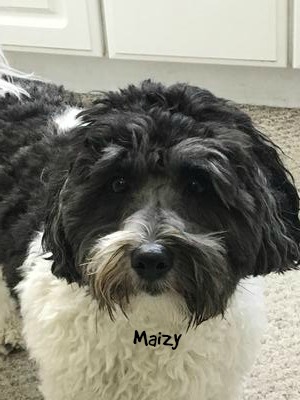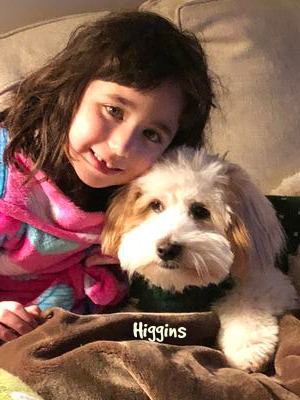 Please let me know if you'd like your dog to get special love and attention in our newsletter or if you'd like your Coton event or meetup group to be shared here.
---
---
Coton Meetup Reminder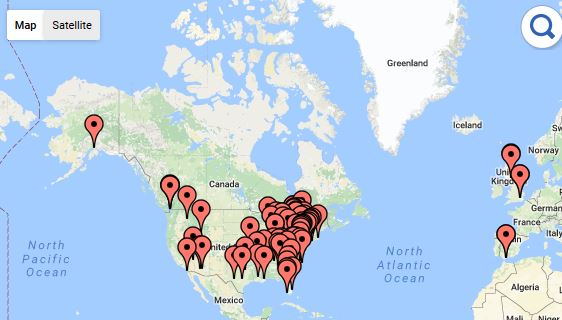 Find other Coton families near you!
Wow, over 250 of you have signed up. Has anyone made any connections? Tell us about it on our Facebook page or on the Coton de Tulear Care web site.
You can find the Meetup Page here. The password is cotondog
Don't be shy - reach and contact someone. You know we all love to talk about our dogs, so others will be glad you took the first step to reach out. You can set up play dates or just discuss your favorite "Coton-friendly" local businesses such as vets, groomers, pet sitters, and stores.
Add your dog to the list here.
NOTE: You only need to sign up once

---
---
Coton Connection
Meet the Cotons
Stop by and meet the new Cotons here. You can brag about your Coton any time.


Coton Videos
Do you have a video you'd like to share? You can submit videos here. Or just take a break and just enjoy videos that others have submitted.


Coton Questions
Do you have a question about your Coton? You can see all the Coton questions submitted here.

Help or Get Help!


Join us on Facebook
Say hello on our Facebook page where you can share more pictures, stories, questions, and comments with each other any time. Need a lift? A quick smile? You have to stop by and browse all the recent Facebook photos - I dare you not to smile!!


Missed a previous Newsletter?
No problem. You can catch up here.



Thanks for sharing!
---

---
Coton Store
Check out our exclusive and fun "Coton inspired products:
Visit the store here for a wide variety of fun and unique t-shirts, mugs, stationary products, aprons, children's clothes, and even dog t-shirts.
---



I love hearing from you! You can contact me any time here.

Disclosure: I sometimes receive commissions on products or services I recommend. I always do my best to recommend products that I've either used myself or that align with coton-de-tulear-care.com's content, purpose and values.

Gale and Luc
---