Welcome Coton Lovers: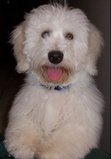 Myths and Misconceptions
Because the Coton is a rare breed it's not surprising that there is some inaccurate or inconsistent information about these dogs. Have you come across some of these misconceptions?
The most common mistake I see and hear is that the plural of the breed is Coton de Tulears. Actually, the plural is Cotons de Tulear. This makes sense, right? It means cotton of Tulear so we wouldn't say cotton of Tulears, we would say cottons of Tulear.
Another common misnomer is that the Coton is hypoallergenic. While this breed is certainly a good choice for many who suffer with allergies due to their low shed, low dander coats, it's important to understand that there's no guarantee that they will not produce symptoms for those with pet allergies. There isn't really a 100% hypoallergenic dog so it's always a good idea to spend time with your potential new adopted dog to see if there are any allergic reactions BEFORE you bring your dog home.
It's also a mistake to think that all Cotons are alike with the same behavior and personality traits. Just spend some time at our website and you will see that while many Cotons share similar characteristics and tendencies, they can also be very unique with their own quirks. We see a wide range of Cotons on this site. They can be timid or fearless; finicky eaters or gluttons; adventurous or couch potatoes; athletic or sedentary; affectionate to everyone or just to a chosen few; love to be groomed or will do anything to avoid the brush or bath. Well, you get the idea. They're like snowflakes; no two are exactly alike.
There's some confusion about the Coton coloring as well. There is conflicting information about whether the puppy colors will fade or continue into adulthood. Again, there is no right answer. It's all about genetics. Yes, many puppies will lose their colors as they get older, but we've met quite a few Cotons who've kept their coloring well into their prime.
The Coton intelligence is often underrated. I am constantly amazed at how smart Luc is. The breed's small size, cuteness, and stubbornness can sometimes disguise just how intelligent these dogs are. They are quick learners and can find all kinds of inventive ways to get your attention.
Many think that because of their small size and adorable look that all Cotons are lap dogs. While many certainly are, it's not a foregone conclusion if that's what you are looking for in a dog. Luc is definitely not a lap dog. While he loves to be close to me, he is rarely content just sitting on my lap. Actually he's most happy when he's on the hunt looking for trouble. Love him!
---
Website Updates
Just wanted to remind everyone of some of the basics for contributing to the website. I love hearing from all of you, but I thought I'd remind everyone of some of these common questions I receive about contributing your questions, answers, photos, and stories.
When you enter information on the site, either a story/photo of your Coton, asking a question, or filling out one of the polls on the site, often you will not see the results live on the website right away. It can take anywhere from 10 minutes to overnight. There is no need to hit the submit button more than once. Really!
If you've submitted a birthday story, I will usually try to wait until it's close to your Coton's birthday before publishing.
The majority of your submissions get posted on the site, but your question may not get posted if it's alredy been asked and answered numerous times. There are many search buttons throughout the site where you can find the answer you're looking for. Of course you can always jump in and provide your thoughts and opinions on questions already asked any time.
Also, new questions that are very vague (one or two sentences) will likely not get published. It's hard to answer questions of this nature. So if you need help; try to give more details so you get the most helpful responses.
If you are looking to share personal information with other Coton owners (phone numbers, email, etc), find each other on our Facebook page where you can send private messages.
If you want to know when someone comments on one of your contributions, after you submit a story, photo, or question, make sure to select the appropriate box in the notification area and include a valid e-mail address. It won't be used for anything other than to notify you when you get a response.
Do you access the site from a smart phone? You can now select viewing the full version or mobile version when on these devices. This is a work in progress, but I know I use my iphone more than my laptop so it's helpful to see websites in a more mobile device format. Tell me what you think.
---
Celebrations:
This month's Coton highlight goes out to Beemer. What a wonderful story; get some tissues for this one.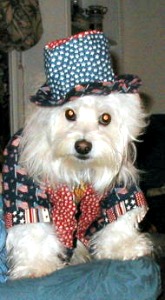 If you'd like your Coton to receive recognition in next month's newsletter, contact me on my contact page, or at Gale@coton-de-tulear-care.com.


---
Happy Birthday Wishes:



Happy Birthday to all our Coton friends that celebrate birthdays in May.
| | | | |
| --- | --- | --- | --- |
| Name | Gender | Home Town | Birth date |
| Cotton | Male | Wooster, OH | 5/1/07 |
| Beemer | Male | Nashville, TN | 5/2/10 |
| Tica | Female | Brazil | 5/5/12 |
| Cooper | Male | Venetia, PA | 5/5/11 |
| Nemo | Male | Ontario, Canada | 5/6/10 |
| Beauregard | Male | | 5/8 |
| Zoe Paige | Female | | 5/9/02 |
| Madeline (Maddie) | Female | Tucscon, AZ | 5/9/09 |
| Benny | Male | | 5/14/10 |
| Scout | Male | Ontario, Canada | 5/14/12 |
| Cotton | Female | Mesquite, NV | 5/15/09 |
| Woogie | Male | Montclair, NJ | 5/16/10 |
| Rosy | Female | | 5/28/11 |
| Gigi | Female | Lakeland, FL | 5/30/12 |
Want your Coton to get special birthday attention? It's easy; just join our Birthday Club.
---
Coton Connection
Meet the Cotons
Stop by and meet the new Cotons here. You can brag about your Coton any time.


Coton Videos
Now we have another way to show off our Cotons. Do you have a video you'd like to share? You can submit videos here. Or just take a break and just enjoy videos that others have submitted.


Coton Questions
Do you have a question about your Coton? You can see all the Coton questions submitted here.

Help or Get Help!


Join us on Facebook
Say hello on our Facebook page where you can share more pictures, stories, questions, and comments with each other any time. Need a lift? A quick smile? You have to stop by and browse all the recent Facebook photos - I dare you not to smile!!


Missed a previous Newsletter?
No problem. You can catch up here.



Thanks for sharing!
---

---
Cool Coton Products
Check out our "Cool Coton" products:
---



I love hearing from you! You can contact me any time here.

Gale and Luc
---